Catergories game
In Scattergories, your task will be to write as many words from a given category beginning by the given letter. Every player will score points based on the words written in that round. The one with the most points wins. Play the game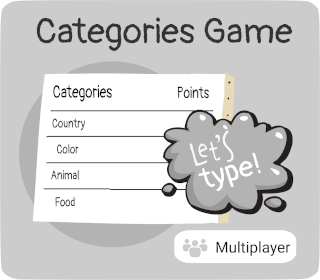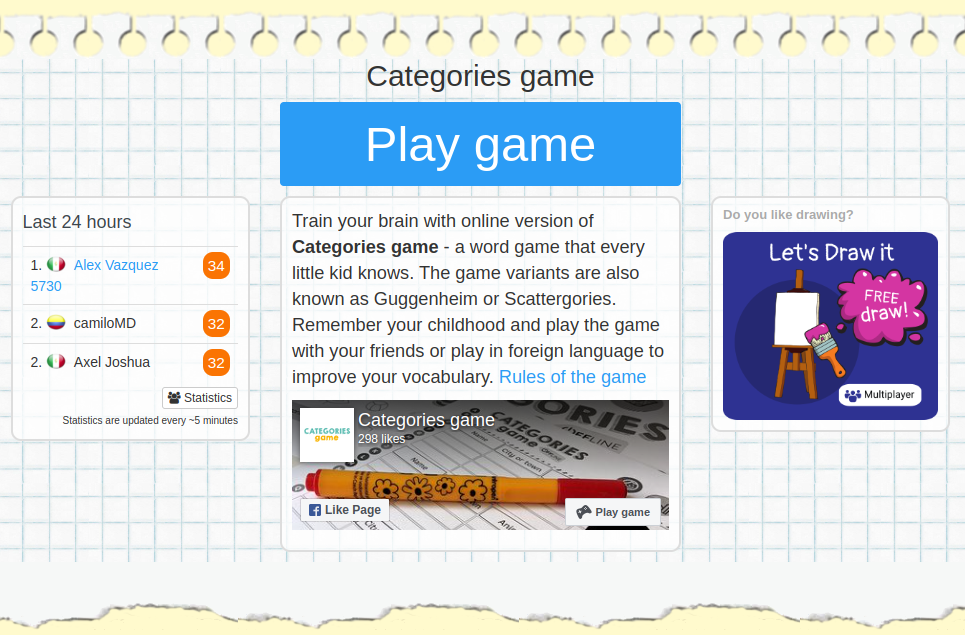 Once you open the page of Scattergories, you will be welcomed by a play game button and a list of the best performing players that gets updated every 5 minutes. Pressing the Play game button will get you to a game creation screen, where you can choose which categories you'll be able to choose words from you can have as many as you like. On the left hand side will be a list of games which are waiting for players. If you create your own game room, you will now have a plethora of choices with which, you'll be able to customize it. Be aware that the invited friends via a game link option will show you the link only once you finish customizing your game room and actually create it. If you do not have anyone to play with, you can always add bots as your opponents. Once a game round ends, you'll be presented with a list of words, that were written in that round, once you check them all you may confirm the results and a new round may begin. Players get points each round based on the originality and validity of their word.
Original game rules, pointing and game modes description are available here
Simple rules
When the game starts, players fill in the words for each category as quickly as possible. The words start with a letter that was randomly selected from the game letters picked when the game was started.
1) Create game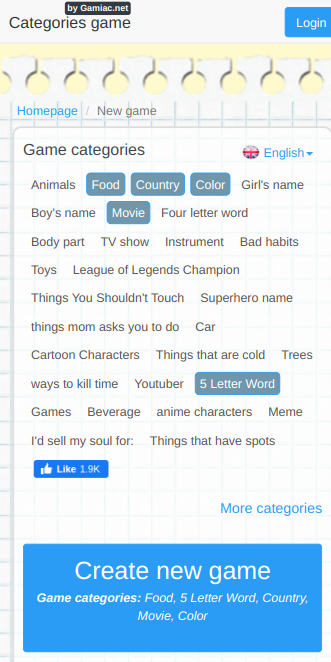 2) Fill words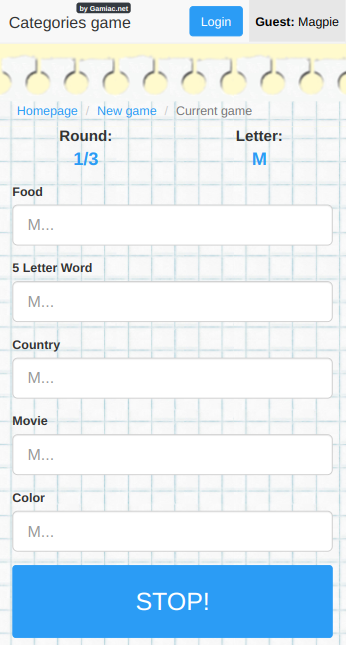 3) Check results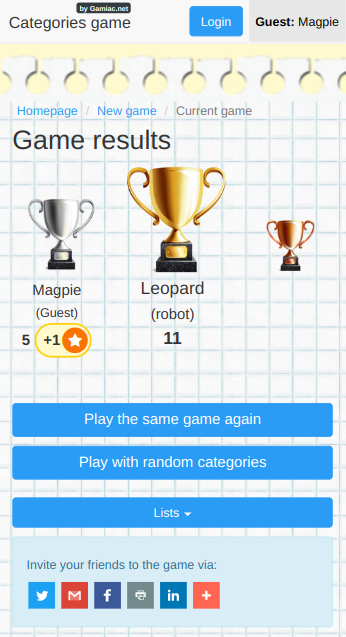 The advantages of registering
Your score will be shown in the leaderboards and you will be able to set the duration of the game up to 10 rounds.
All games