Draw Best
In best.letsdraw.it, you and other players will be tasked with drawing one of the many words, chosen before the round starts. After the timer runs out, you will all choose the best pictures, the one with most points wins! Play the game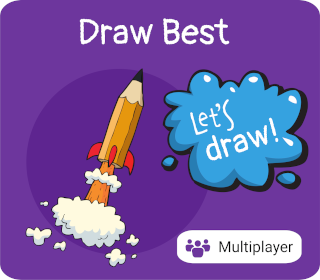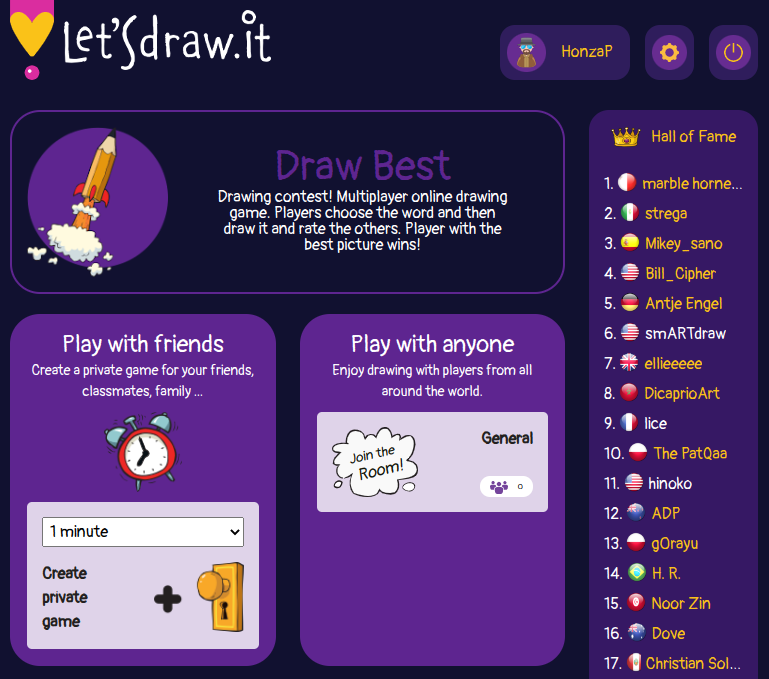 How to play
The goal in best.letsdraw.it is to get the most points, which are given away by other players. If you want to play, you will first have to join a room with people to play with, you can do this by clicking the join button. Or, if you're registered, you can choose a timer and click the create room button, in order to create a room of your own. After doing this, you will be redirected into a room. While in a room, if a round is underway, you can see the time left in a round, and the word being drawn, you may start drawing in the middle of a round. on this screen, you can also see the in game chat, you can turn it off, if it proves too distracting. you may also share the room you're in, after you click on the share button. After the round ends, you will be asked to upvote and downvote the pictures drawn by other players based on how good they are after this, you will be presented with the pictures you upvoted in order to choose the best one after all this rating is done, you will see the round's results. Everyone will get points based on how good their picture was, those will get added to your overall score.
Simple rules
Each player selects one word. The most selected word will be used
1) Choose word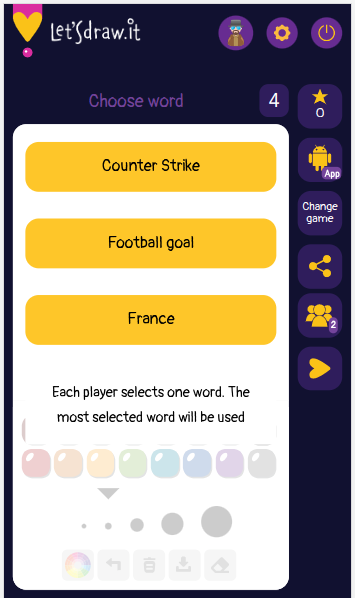 2) Draw selected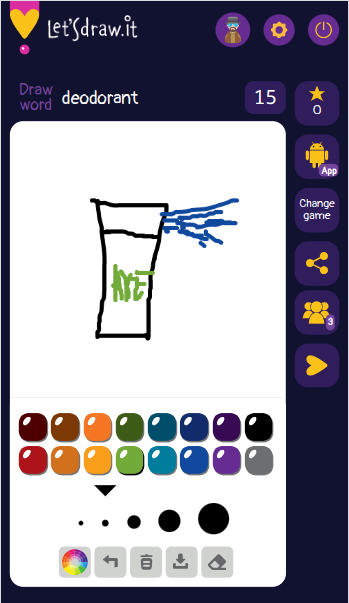 3) Rate others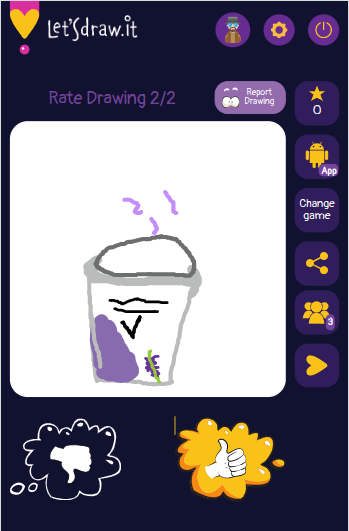 The advantages of registering
Once you register with google, or facebook, you get to create your own session, instead of joining a public one. Your score, along with your nickname, gets written down in the leaderboards. And, if you think the developers did a good job on this game, you can support them in their future endeavors, removing ads in the process.
All games